1000's products available for Next Day Delivery
 Lowest Price Guarantee
 3D Experts on hand to help
Featured Product
Bulk Pack 5 x 123-3D Black PLA 1.75mm 1.1kg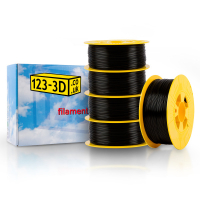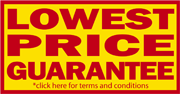 Popular products
3D printers
3D printers with one extruder (Single extruder) are suitable for 3D printing of single-coloured objects with one material. 3D printers with two extruders (Dual extruder) can print with two colours or types of filament at the same time. A heated bed ensures good adhesion of the filament and is a requirement for some materials.
3D printing technique
Popular brands
Target audience
By characteristic
Need help choosing the right 3D printer?
3D printers