1000's products available for Next Day Delivery
 Lowest Price Guarantee
 3D Experts on hand to help
Featured Product
Bulk Pack 5 x 123-3D Black PLA 1.75mm 1.1kg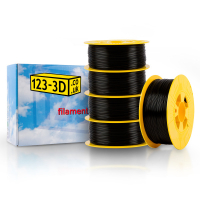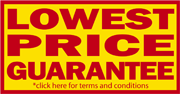 Popular products
3D printer finder
3D printing with filament or resin?
Are you planning to start with 3D printing and do you want to know which printing technique suits you best? Then this mainly depends on the type of prints you want to create. For large objects, where manual finishing is required, we recommend the use of a 3D printer with filament (FDM or FFF). Small, highly detailed, factory-quality objects are best printed with a resin printer.
Do you want to print well informed? Read more about what to look for when buying a 3D printer in our
online help centre
.
Need help choosing the right 3D-printer?