1000's products available for Next Day Delivery
 Lowest Price Guarantee
 3D Experts on hand to help
Featured Product
Bulk Pack 5 x 123-3D Black PLA 1.75mm 1.1kg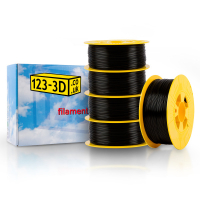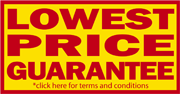 Popular products
1.75 mm PolyTerra PLA
Discover the Polymaker PolyTerra PLA (1.75mm) range - a blend of eco-friendliness and high-quality 3D printing. This versatile filament can be printed at speeds from 30 to 70mm/s and used with any extrusion-based (1.75mm) 3D printer, offering a temperature range of 190 to 230°C.
The PolyTerra PLA (1.75mm) range stands out with over 25 unique colors and a unique matte finish. It's not only adaptable but also sustainable, with packaging made from recycled cardboard and a tree planted for every spool sold.
You can browse and buy the PolyTerra PLA (1.75mm) range below. If you have any further questions about PolyTerra PLA, our customer service team will be happy to help!
---